Book and print media collectors of every stripe will satisfy their collecting interests at the 47th annual Rochester Antiquarian Book Fair, Saturday, October 19th. The 2019 event will again be hosted at the historic Rochester, N.Y. Main Street Armory.
Three dozen dealers from more than a half-dozen states, from Minnesota to the Carolinas, will offer a trove of biblio-treasures including rare, collectible, first edition and scholarly titles as well as prints, maps, photographica, illuminated manuscripts and collectible ephemera. Dealer inventories embrace a broad breadth of subject categories: art, advertising, politics, religion, sociology and psychology, medicine and science fiction, mystery and cooking are among the centuries of printed culture to be on view.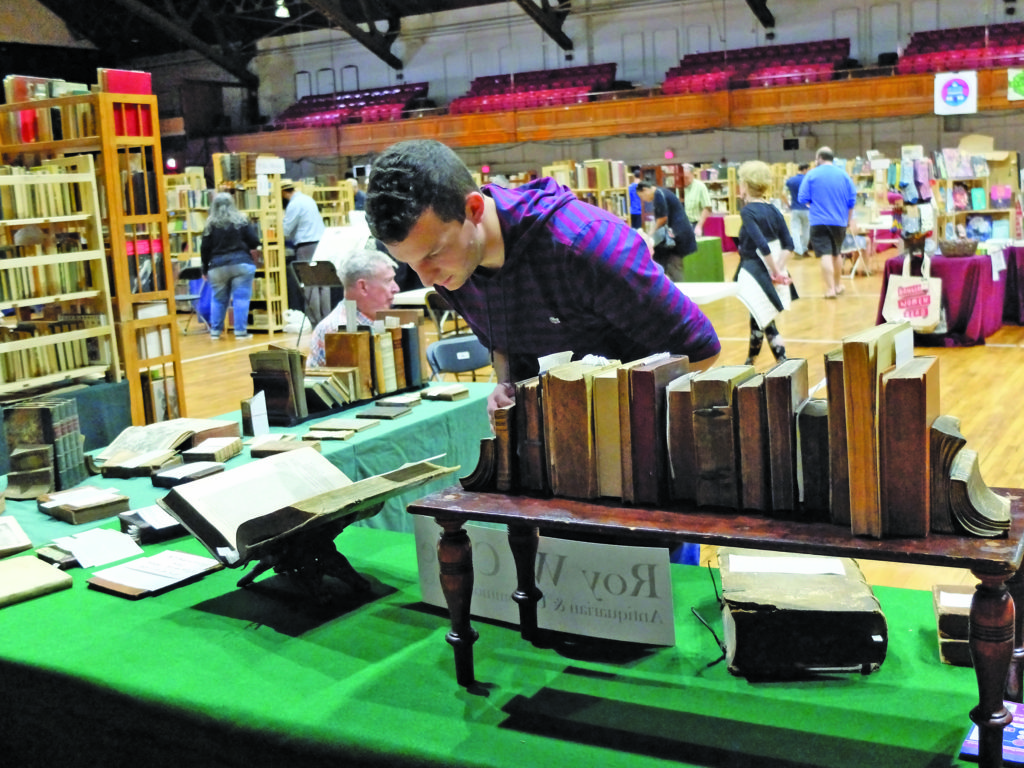 The annual Book Fair is an event that helps define Rochester as a vibrant community and as a destination for those enamored of the print medium and the subject matter presented therein. The hard-to-find, the out-of-print, the beautifully printed, and the texts held within artistic, finely executed bindings will all be on display and available for purchase.
The Rochester Fair is the oldest regional Antiquarian Book Fair in the nation. The Fair is attended by bibliophiles along with the generously-sized company of like-minded collectors of advertising, photography, maps, local and regional historical documents and print media enthusiasts.
The Book Fair is co-sponsored by the 10-member Rochester Area Booksellers Association and RIT Press. The scholarly book publishing enterprise of the Rochester Institute of Technology, RIT Press, will feature selections from their impressive catalogue of books on type, printing and the history of the book.
The Antiquarian Book Fair runs from 10 a.m. to 5 p.m. Admission is $5, and is free to children under 12 and all students who present a current student ID. Coupons offering a $2 discount on admission are available in local newspapers and at selected area libraries and bookshops. The Main Street Armory is located at 900 East Main Street across from the Auditorium Theater. Parking is free. For more information, visit www.rochesterbooksellers.com or call Jonathan Smalter, Yesterday's Muse Books, at 585-265-9295.