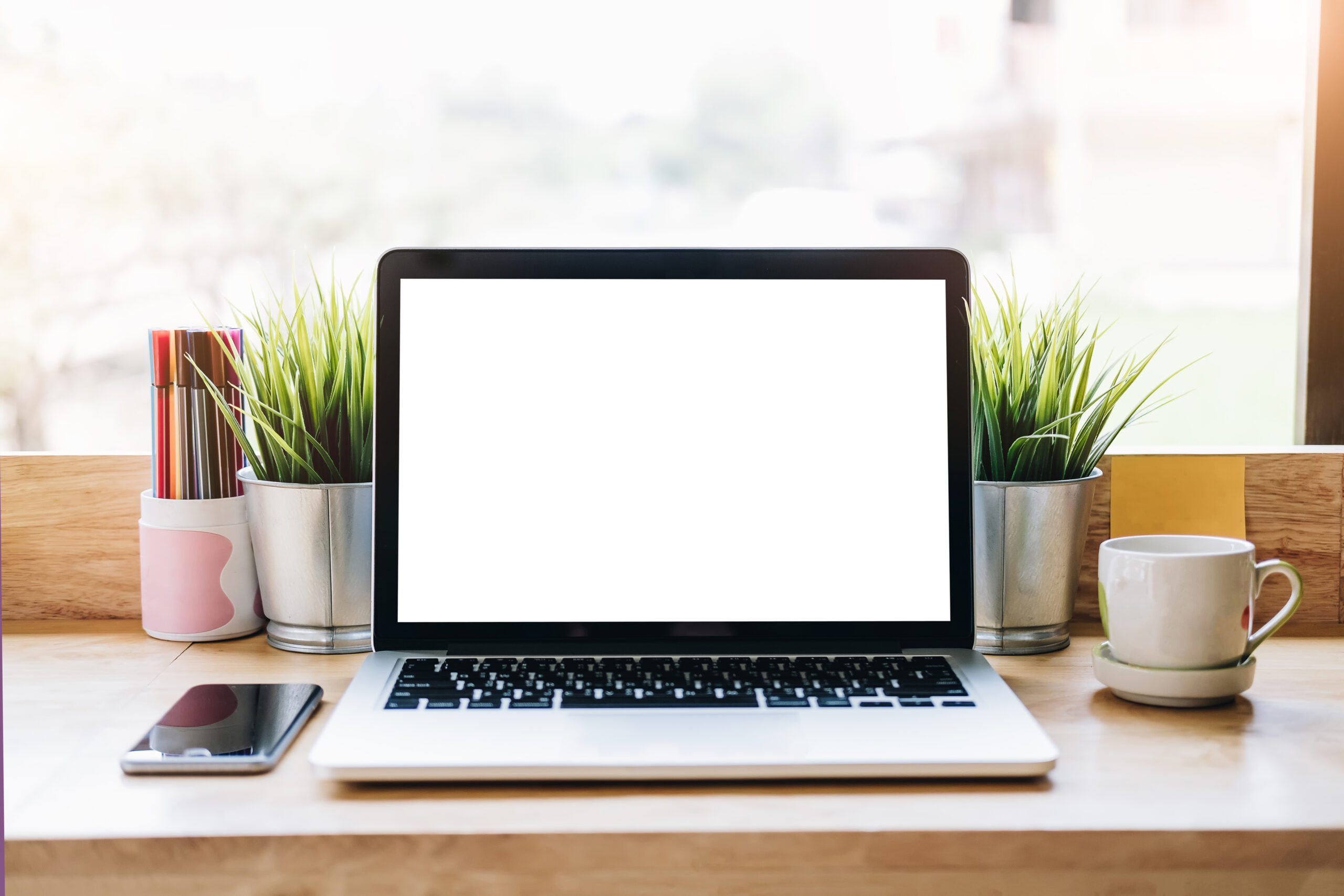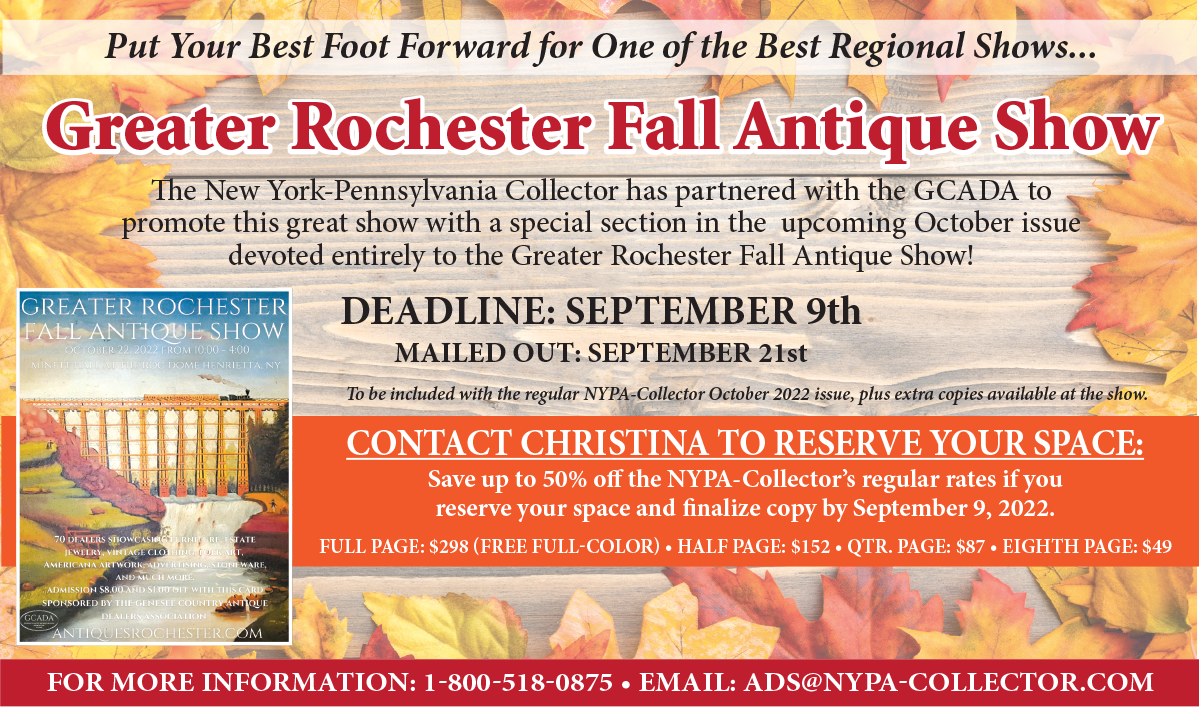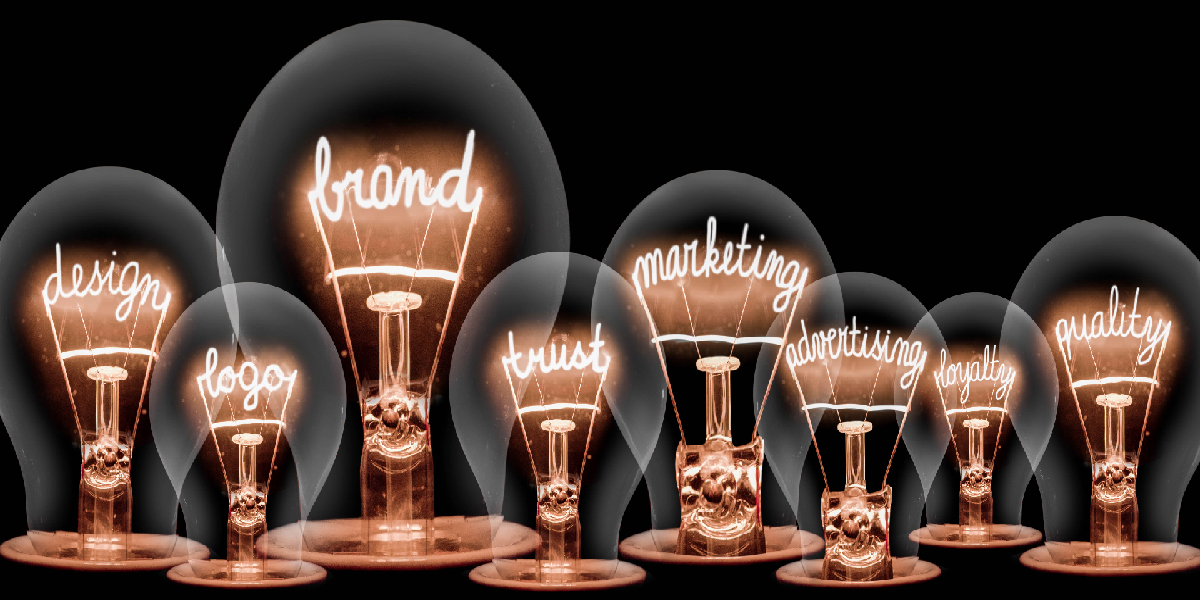 Publisher's Message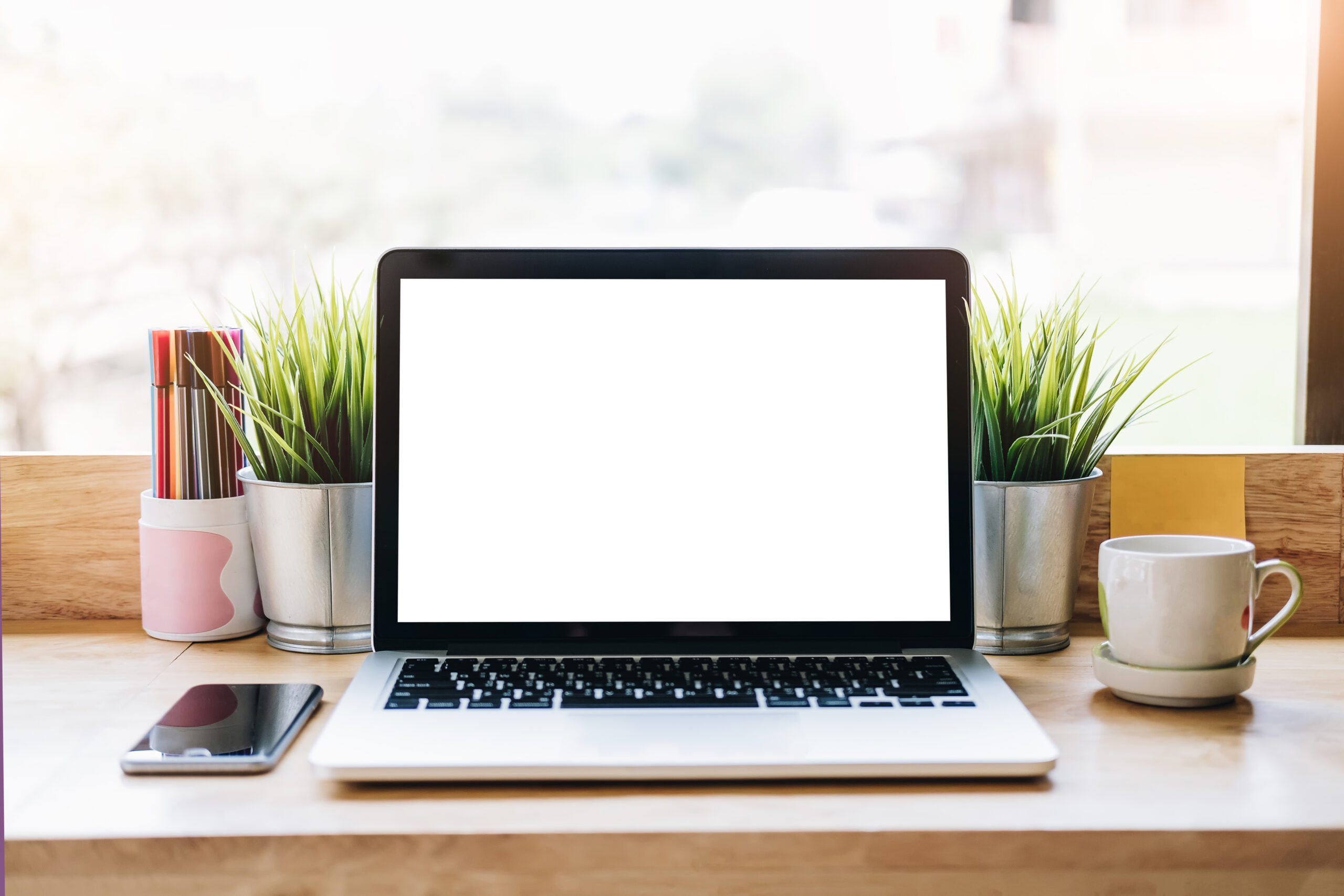 GCADA HalfH PROMO.2022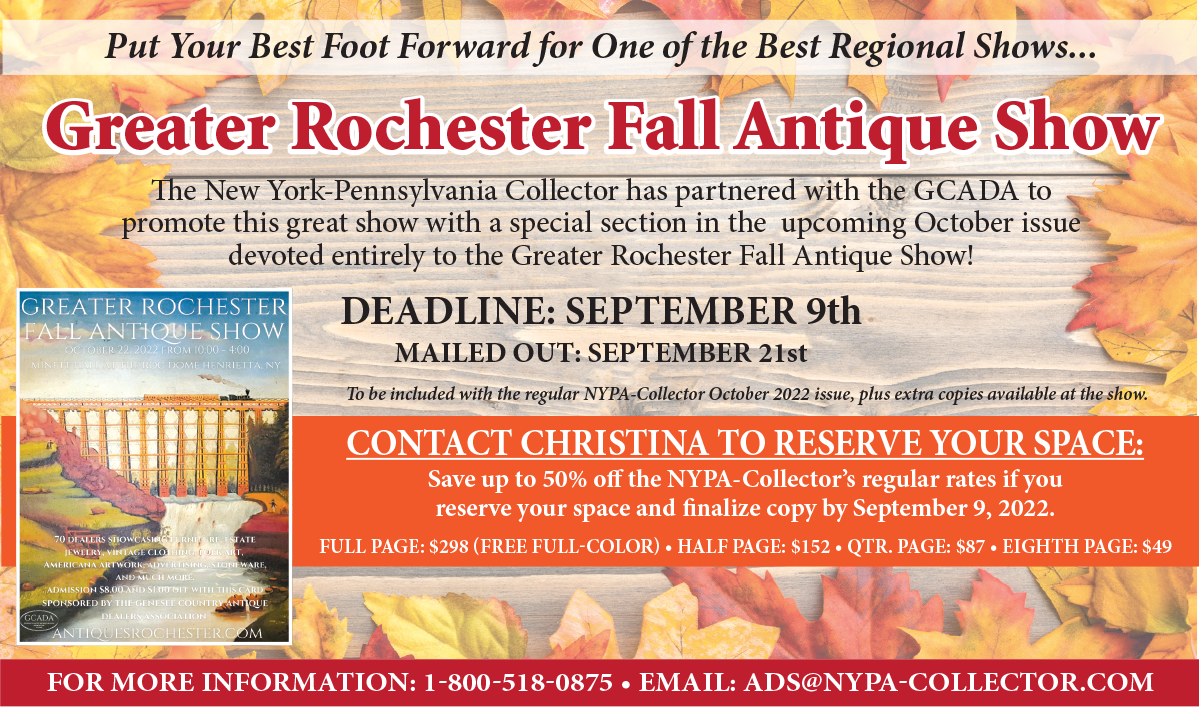 Advertise With Us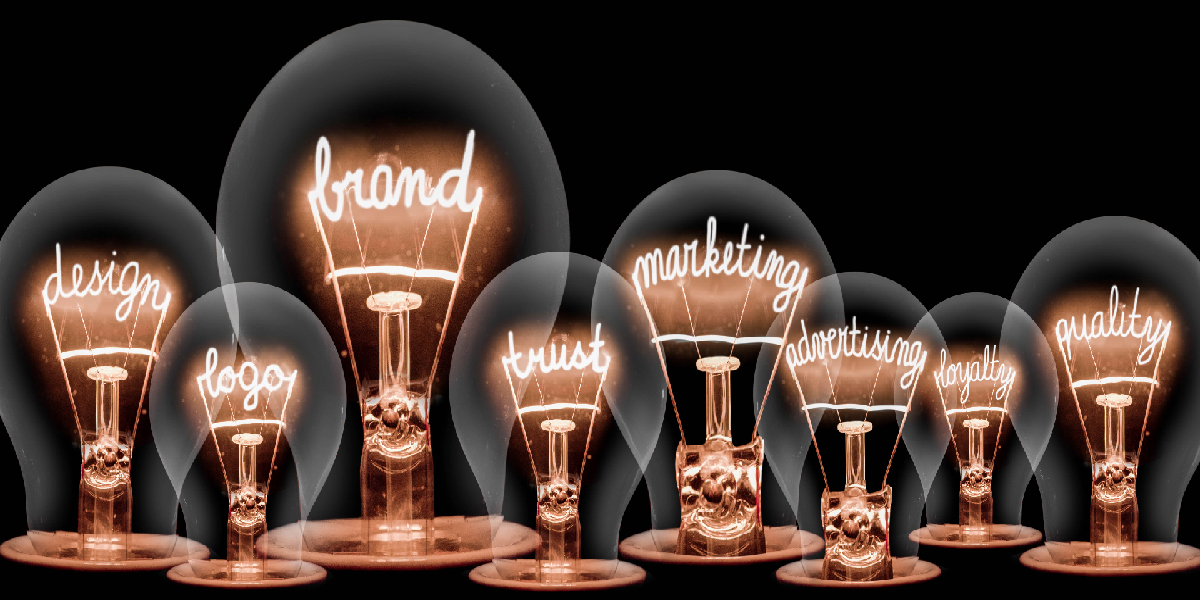 Xmas Gift Subscription Slide
The rare oak hall chair, by the incomparable Charles Rohlfs, sold on March 19th at Cottone Auctions for a record $306,000. The chair was from the estate of Jane Wolcott Steinhausen of Rochester, New York, in undisturbed condition, signed with the artist monogram and...
read more
Bouckville, N.Y.- Madison Bouckville, that sleepy crossroads near the Mohawk celebrates its fiftieth year of antiques markets this summer with their June and August shadows. Begun by Jock Hengst with one field on one weekend in 1971, all to build business for the...
read more
Next Ad Deadline: September 2022 Issue
Next Issue To Be Mailed: September 2022 Issue
Placing advertising with NYPA-Collector is the only way to get you show, auction or sale on the Event Calendar for everyone to see!
Contact Christina Peterman today!
Call 1-800-518-0875 | 716-652-8383
email: ads@nypa-collector.com